In this infinite din of crap polluting the Internets, I've read more junk than I care to admit. Even on my less-is-more diet, I've still left hundreds of comments everywhere and don't get it when good posts get "ignored," my crap attempts at SEO notwithstanding.
Horn, consider thyself tooted
Blessed be a New Year that gives me license to pimp my own posts, gotta milk this opportunity for all it's worth. Kidding, I sometimes look back on old posts to see how dumb I was.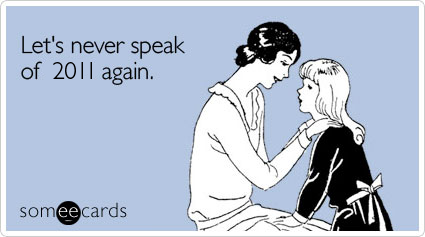 Current readers, lurkers, silent supporters, Thank You!
New readers who've stumbled upon my blog by accident, thinking you'd learn how to make money with Twitter or secret mysteries of Facebook.. sorry, can't help. What I can offer is a 'different' look at public relations, social media and marketing communications for small business.
In lieu of a "best post" list, my popular posts based on what got the most comments or most retweets I picked these:
5 posts that should have been read, commented upon and/or tweeted the hell out of. But weren't?! (Again with the joshing.)
Why? Because I think I'm funny. Because I thought I was onto something with these. Because they ARE better than many of the factoid, list of definitions, random infographic posts that I need to stop clicking.
Because these will give any small business manager an idea of what public relations, social media and marketing communications should really be about, how they can help a company do business.
 Happy clicking. What's the 'best' post you wrote that 'no one' read? Go ahead, brag a little.
Want More? Keep Reading.