My blogging friend, THE one and only Jack B wrote a blog post. Or rather, he cheated and asked bloggers one question about blogging and tried to pass it off as a blog post. In fewer than 20 words. Slack and brilliant.
Stealing is an even better form of flattery
Well I'm already past 50 words at this point, barely through my pre-ramble. My wit is wordy, or so I keep saying… but I wanted to use that idea for myself.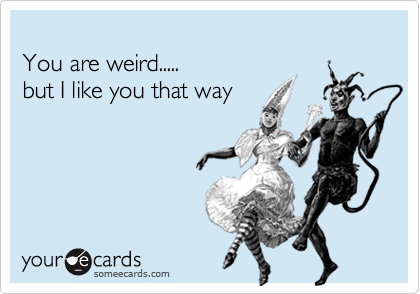 Why? 1) it makes for a shorter, easier post and 2) to get to know readers and let them get to know me. Or at least, a little something not always in the usual blog comments and Twitter chatter.
The Little Things
It's the small things that can be great conversation starters or offer little insights; random has its place.
So my question is, "What don't I know?" NO wait, that will get me into way too much trouble, as the easy answer is EVERYTHING.
"Are you weird?"
What's one thing about you that others find different or peculiar? You know, that thing that has folks looking at you like you just grew a tail, two more heads, told them you were a Communist that hates oxygen and bathes in the blood of virgins on Sundays. Here's mine:
I don't like Oreos.
When you've recovered from the shock and can collect yourself, feel free to confess to an oddity you'd feel comfortable to share. Stealing a line from Marcus Sheridan, Your Turn.
Want More? Keep Reading.