When it comes to building my career, I don't 'get' as much from social media as others, or at least, that's how it feels.
Times Change. Maybe I should too.
One network to rule them all. Dumb idea I had OUAT.
More than ever, each social network has its own personality, its own vibe. See also: why I don't Snapchat, Reddit or Tumblrr.
More than I care for, each social network has been gamed, programmed, hashtagged and automated to the point it's broadcast noise. See also: why I seldom use Instagram, Pinterest, LinkedIn. And for that matter, I only glance at Google+. Twitter is the one exception, as I glance more often – vis a vis a heavily filtered TweetDeck.
I've always wanted a healthy separation between the Professional and the Personal. While I'm very WYSIWYG I'm also transparent enough to admit that What You're Seeing is:
Real, me. Not manufactured, but it IS filtered, the tip of the iceberg. In this age of one tweet or Facebook comment getting you fired or not hired or trolled, when it doubt… I don't post.
More for professional than personal gain, curated and lightly scheduled, though I like to think I have a balanced and human style.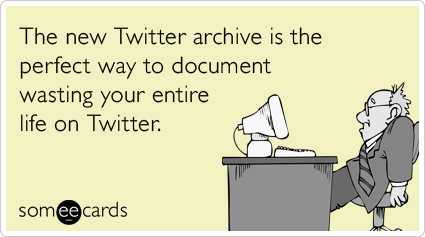 Rethinking Facebook. For Work, Not Business? 
I don't care about any of the umpteen ways to use FB to market your business, or turning Facebook into a Professional Network. I was talking with some others – on Twitter – about how 'the conversation' has moved.
Thinking there's the relative 'safety' of a 'private' group on Facebook for work-related matters, I started looking at joining a couple work-related FB groups.
FB groups are plentiful with some closed via a buy in or some association requirement; others seem to skew more LinkedIn or G+, which is to type members mostly link dump and run; others are all business self-promotion, little professional networking.
I'll keep looking for the kind of conversation that suits me. If I can participate in a few communications/business groups – without spamming my F&F with boring business blather – that might be a way to 'give more, get more' using social media. Suggestions welcome.
How do you use Facebook groups for your work? Is it business promotion, is it professional networking, career development, talking shop with colleagues – or a mix?
Want More? Keep Reading.