Commenting about the remarkable people in our social networks, I surprised Shonali with the reveal that I passed on an engineering scholarship and accepted a communications scholarship to LSU. Geaux Tigers as I loved every minute of it!
Getting to Know Me, You.. Each Other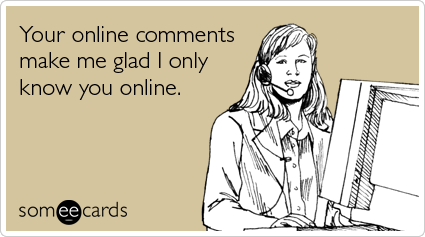 Inside the Actor's Studio host James Lipton does a modified version of a Pivot/Proust questionnaire. A couple of the questions he asks:
"What profession other than yours would you like to attempt?"
Travel host like Samantha Brown, know it's work but that job looks all kinds of dreamy. Run a B&B. No I can't really cook and yes another real work job, but it just seems like it'd be nice to live somewhere fun and cool. Teacher. Overpaid.. anything really. (Anyone hiring?)
"What profession would you NOT like to attempt?"
Closer; hard sales is not my thang and I'd never drink the coffee (NSFW link). Number crunching, I'm ok at math but it doesn't look fun. Politics, bomb tester, stunt double which are all kinda similar.
Getting to Know Them
How well do we know our customers? I have to admit I'm more focused on the business, the professional rather than the personal.
Do we know more than their names? How to reach them, if they prefer call, text, email or social?
Are we building relationships with them?
Do we know their wants, needs, their business goals? How we can help them do better?
Offer good service but don't pretend to be friends?
How often do we check in with a friendly, personal email or call rather than automated newsletter?
Do we engage in ways that are relevant to the customer?
Are they social, where to do they draw the professional vs. personal line?
There are times getting to know each other via social media is a blessing, total fun discovery. Times when it's too much for either your or them, times when it's just smart business to get to know each other a little better. FWIW.
Photo credit: So many hilarious Someecard choices, I had to just pick or I'd waste even more time. And yes, I'm kidding.
Want More? Keep Reading.