These are people who make me THINK, ask questions, reconsider topics and recognize other possibilities. How? By having opinions different – dare I say – contrary to my own. When it's smart and well-done, me likey!
The theme of this week's picks: Different opinions FTW!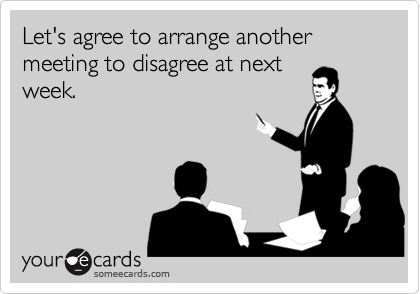 Ari Herzog is not only a social media guy, he's an educator and a City Councilor too. Insert [silly politician joke] here. I've seen him around the blogs, not one to shy away from sharing his opinions in the comments, almost always worth a read. He will say "you're doing it wrong" and stand by that, which I gotta respect that. His post and the comments on tweet ownership still has me thinking, seeing the various sides of the argument.
Mitch Joel. I don't read all his posts but get a lot from them when I do. He makes some convincing arguments for his case so I cannot say he's 'wrong' .. just there are times his style is not the 'right' one for me. Whether it's his approach to comments and community, or his podcast debate with Mark W. Schaefer on Twitter strategies, I usually tend to agree with him in theory, but how I use it in practice will vary. Plus I just think his blog design is pretty.
Judy Gombita. We've lurked each other's blogs a few times, yet this is almost strictly a Twitter connection which totally rocks. She really engages and uses Twitter to its fullest, talking about public relations and social media; she's active in a number of chats (I know her from #soloPR). What's great about Judy is that so good to share things with me, will send me tweets and DMs on posts that might be of interest. To me! I read, comment and share almost all of them, she finds such good stuff. Even better? She'll disagree with me, call me on my crap in the nicest, most professional ways; she'll point out things I hadn't considered.. not afraid to debate. LOVE. Just bloody love that when it's so smart, done so well.
Who keeps you honest?
Not talking about the contrarians who are just pushing buttons and being trolls, I'm not a confrontational person. Who helps you find brains you never knew you had? Who shares blogs and stories you'd have never found otherwise? This is about who walks that talk, makes you think and rethink your positions, see the other side.
To me the people who keep you honest are worth following just as much as those who love everything you write, tweet every post. FWIW.

Want More? Keep Reading.