Since the Oscar's are Sunday (probably won't watch), a super silly movie-related post. Consider yourself warned.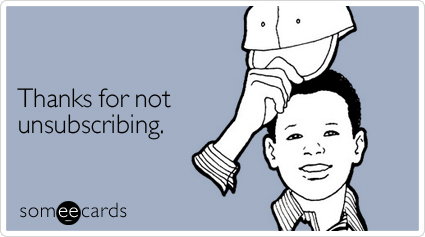 You like me, you really like me. Seriously?
Last Friday was a banner day in this Atlanta House of Small Business PR and Marketing. I was blessed with not one but two shoutouts:
Fellow independent social media pro Neicole Crepeau sent out a questionnaire to other bloggers, wanting to know the 5 steps to take for writing a blog post. First, it was nice even being

nomina

–  asked for my two pennies worth of wisdom. Second it was flattering she liked what I shared, included it her post.
Picked for a Follow Friday, by Gini Dietrich's reigning PR Blog of the Year Spin Sucks. Holy crap! It's so unexpected. I don't even have a speech prepared.
Networking, the social way. It works, it actually works.. I finally did something that actually works.
Never got around the seeing The Facebook Movie. But while that may have been about how to network to meet chicks, the real deal with social IS meeting people, connecting and if you're lucky, building a few great relationships.
I've learned a lot from following people like Neicole, Gini, so many others. It's one of the best parts of this whole social experiment. I like the comments, the conversation, and the unwarranted praise ain't half bad.
Seriously this pitiful excuse for a blog post is my way of saying, "Thank You." Thank You so much: to readers and peers who support me with your comments, tweets, friendship. Like the Hollywood hopefuls who needed the help, I would not be here without you.
Hopefully I will keep delivering, winning your time each week. FWIW.
Photo Credit: I tell you Someecards just get it!
Want More? Keep Reading.