I know of some smart people in social media who "get it" whatever the hell the "It" really is. Everyone has their own style of blogging, which is fine. No.. I'm full of crap. (Been sitting on this a while, forgive the old links.)
Is it really just me? I don't get it.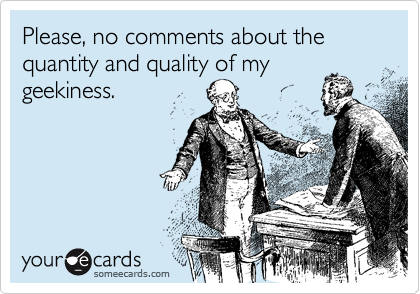 Not allowing comments. If it's not open to comments, it's a column, a newsletter, not a blog. If it is a blog, comments should be turned on. Sorry but if you're not open to comments, you're just in love with the sound of your own typing. BTW I do enjoy reading Seth Godin sans comments on occasion; he offers some value but he's the exception, right?
Not replying to comments. You publish, you get 20-50 replies from loyal readers who took the time to read, reply and perhaps share. So why open to comments if you aren't going to engage? More than bad form, not replying to comments could damage your business.
Not acknowledging pingbacks and trackbacks with comments. Technical difficulties aside, I don't care if you are some muckety muck, if someone uses your posts in a blog, drop by once in a while and say "Thanks for linking to my post."
Not commenting on other blogs. Blog comments are supposed to be where the magic happens, so it makes no sense to me, not to step outside our own blogs once in a while to comment on others. Or at least not mine and that hurts my delicate, baby feelings. 😉 That or my SEO and/or blog plain sucks, not ruling it out. FWIW I've never been tempted to close comments, just motivated to improve my own blogging and build my community.
I am sure you have plenty of reasons you refuse to comment on some blog posts, as do I.
Maybe it comes back to the "lies" about blogging: Be yourself. Write for your readers. Write for the readers (target audience) you want. Write for sharing. Don't write for the reader. Write for your passion for all things lavender, tree frogs, movie soundtracks, Hummels, pool cleaning- or blogging will make you miserable.
Months ago I stumbled onto a #sbt10 chat by Danny Brown when the topic was blog comments. There was an interesting discussion and some truth came out: we really aren't typing just for the hell of it, we want traffic and comments on our blogs.
Care to comment?
Photo credit: The user Someecards are awesome, so go ahead and tell me I'm a geek.
Want More? Keep Reading.