Per my resolution to do something different, a book review.
Hitting the Books
[stextbox id="alert" float="true" align="right" width="260″ bcolor="000000″ bgcolor="eeedf2″ image="null"]Side note: I hope libraries and publishers can make nice. Of course authors and publishers need to make livings – but with paper being dead and all, ebooks being the future – I think there needs to be a compromise for everyone. Plus, woman on a budget. I like free.[/stextbox]
Thanks to my iPad, the library's ebook system, I've caught up on a few novels – that left me yawning for my TV. I tried a couple social media and marketing tomes that sadly seemed dated, obvious and frankly, no more insightful than a collection of 'above average for a Wednesday' blog posts.
I did enjoy Daniel Pink's Drive, though still a bit scholarly and academic for me. Think maybe it was all the footnotes and probably some malingering schoolhood trauma.
I like blunt, real world and Raw, Medium Raw
I don't set the DVR around it or anything, but I'm a fan of Anthony Bordain's No Reservations. So when his book (haven't read Kitchen Confidential) was available from the e-library I went for it.
Turns out, there are good business lessons to be learned from Anthony Bourdain and book reviews make decent blog posts. Lessons learned: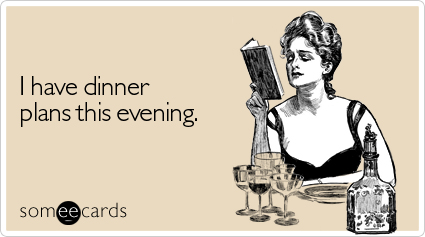 "Luck is not a business plan." Too many businesses skip on the plan, the strategy, think they can coast on luck and a decent head of hair – and until it bites them in the ass.
"People will continue to pay for quality. They will be less and less inclined however, to pay for bullshit." The jet set do not fare well in the book but then, Mr. Bourdain makes some excellent points about going too far with 'luxury' pricing no matter who your customer is.
You can bank on the 'whales' – until you go broke.  Interesting explanation on the fact that it was the big wine spender the restaurants banked on – until the big fish (mammals actually) stopped biting. "Chefs and restauranteurs have to go back to their original business model: sell people food they like and make money doing it." Adding 20 related product lines may seem a good idea at the time, but better to stick with your core strengths; it's what got you there.
Heroes, villains, circles and cliques. Mr. Bourdain names names as well as calls out what he considers douchey practices, but it's clear – there are creativity-stifling echo chambers and inner sanctums in chefdom, just like everywhere else.
There can be too much of a good thing. The tales of ADNY with overdone fine dining service, oy. See above, charging for bullshit. Taking things to the next level is one thing; putting on airs and affectations in order to sell overpriced crap, that's another.
Burgers and tees. People who can't afford Gucci can buy a t-shirt with the Gucci name on it – at top dollar. Very smart, rightly-cynical look at branding, at marketing and things like burgers, Starbucks coffee – what people will pay for things, how to market 'down' without devaluing the luxury brand or market 'up' the everyday and mundane.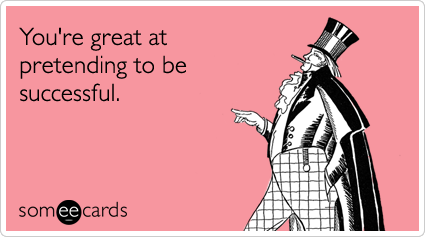 There was also a nice anecdote about a friend who'd never eaten in his own restaurant. You need to think more like, be more like the customer.
"Belt tightening implies a bad thing. But it also means you're getting thinner." Lean, nimble vs. clunky, lumbering – in today's fast-paced market, the leaner, faster organization is often a healthier business model.
"There is no lying in the kitchen." A lot of businesses I suspect are very much NOT marketing-proof and have to walk the talk because bullshit like 'personal branding' and credentials mean jack squat. You can't hide, you can't fake it; you either suck or get it right.
Being a child of the restaurant industry, I know there is tremendous marketing, communications, business sense to what Mr. Bourdain – and I'd suspect other chefs – have to say. There has to be, restaurants are one of the toughest gigs going. In any economy.
What's something you've learned from a different business/industry that still applies to what you do now?
Want More? Keep Reading.